Please Visit New Website at:
www.marisa-martinez.com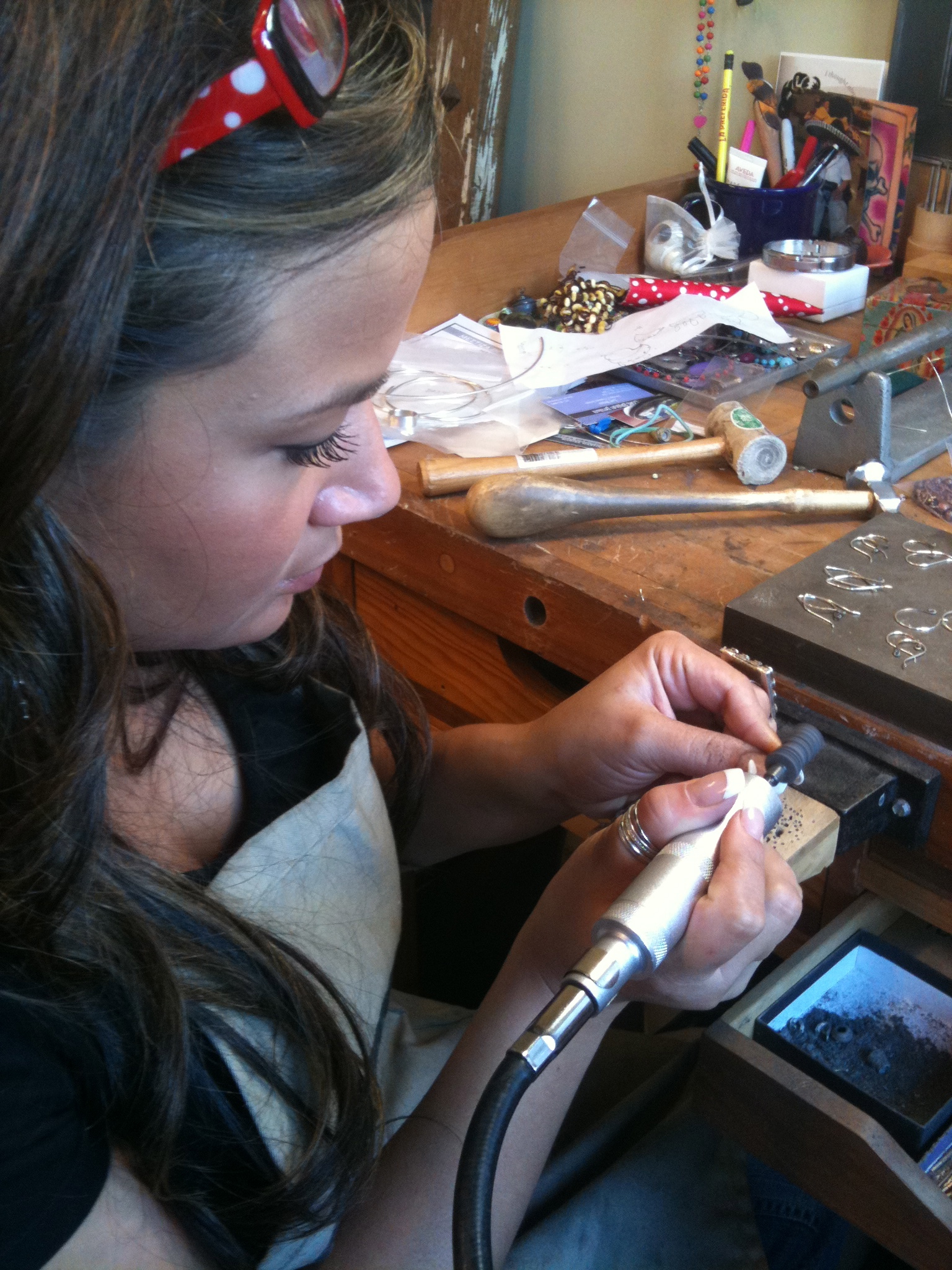 Welcome to my website!
I would like to thank all of my friends and family who have supported me and helped me realize this dream! If it weren't for all of you I wouldn't be where I am today!

My name is Marisa Martinez. I am a jewelry artist, Art teacher, and mother of two amazing boys, Tomasito and Mateo. I studied art at the College of St. Catherine hoping to pursue a future as a painter. Life's journey, as it often does, led me down a different path. It all started with a gift from an amazing artist, mother, and friend- Leanne Stremcha (www.assemblagejewelry.com) whom I call, "Madrina" (which means God Mother in Spanish). The gift was a bag of tools, silver wire, beautiful stone beads, and a promise to teach me a treasured craft. Soon I began to drive to Northfield to meet with Leanne for private lessons. She taught me so much, not only about wire work and design, but about life as well. It wasn't long after that she introduced me to a group of her very talented friends all of which worked in different media and had different expertise. A few of them also took me under their wing, teaching me how to make glass beads, silversmithing, and how to use everything around me as inspriration.(Thank you Jennifer, Cathy and Sue!) What a gift!

Like many artists before me I began to wear my creations and people would stop me and ask "where did you get that?" And so another journey began, meztiza designs. My studio is now located in The Solar Arts Building in the heart of the arts district in NE Minneapolis and I get to create beautiful art jewelry for women and men every day. There isn't a day that goes by that I don't think about how blessed I am to be doing what I do and for the wonderful gift that started it all. Muchisimas Gracias!
Artist Statement:

Marisa Martinez works with a wide variety of materials to create collages of personal adornment. To create beads from Moretti glass, she uses a oxygen-propane torch followed by a kiln to anneal and fuse the glass. She also hand fabricates and forges her silver bracelets, pendants, and rings. She believes, as her ancestors did, that many stones have healing and protective qualities. Designing unique pieces of jewelry allows her to combine her love for color, cultural history, and artmaking.

I hope that you enjoy my work as much as I enjoy creating it.
Please visit my facebook page http://www.facebook.com/pages/Meztiza-Designs-by-Marisa-Martinez/154700241241488?ref=ts

Please feel free to contact me if you would like a custom piece or to visit my studio. Email: meztizadesigns@gmail.com

You can also find my work at:
Quince Boutique on the corner of Grand and Victoria in St. Paul,
MN.
Gallery 360 on 50th St. in Edina, MN
Check out this cool video that my friend Marina Castillo made of my work!
Thank you Marina for the amazing photography you have done of my work! Check her website out at:
www.flickr.com/people/marinacastillo/
http://www.youtube.com/watch?v=1EaRCAqZ3uE
ou